Welcome to Micromatic Grinding Technologies Ltd. - the best solution for your Cylindrical(OD,ID), Centerless & Profile Grinding needs
Machine Selector
Want to know which machine is most suitable for your needs? Have a product to manufacture but do not know which grinding machine to use for it? Don't worry. Use our simple machine selector tool -
Micromatic Grinding Technologies
Established in 1973, Micromatic Grinding Technologies Ltd (MGT) today manufactures a wide range of External, Internal, Universal and special purpose cylindrical grinders in CNC, PLC and Hydraulic versions to the exacting requirements of our customers from its 3 plants in Ghaziabad near New Delhi. Production CNC Centerless Grinders, Internal Grinders & Crankshaft Journal Grinders have also been added to expand the range of new machines being offered from the 4th plant at Bangalore started in 2008. Since 2005, MGT has emerged as the market leader with nearly 50% market share in India.
Four decades of building an organisation Culture of ethical & transparent working, combined with the pursuit of excellence, drives Team MGT towards its vision of "Becoming the Best." We at MGT are constantly seeking new avenues to partner, acquire latest technology, skills and quality-centric processes to co-create value & your success. 4000 machines delivered worldwide with many repeat references from a Global customer list, stand today as a testimony to customer's preference for Micromatic Grinding.
MGT is also part of the AceMicromatic Group, the largest machine tool manufacturing group of companies with jointly owned largest sales/service network, Micromatic Machine Tools Ltd.(MMT) in India. MMT has now operations in China & Germany.
The best solution to your Surface Generation needs.
Team work is good and quick discussion to solve the problems.

- Mr.Sachin Kumar Pandey (MAPID)

Very supportive team and job trial results are good"

– Mr.Sachin Choudhary (TREMEC)

Good hospitality associated with professional approach in executing tasks with team work.

- Mr.R.Vasudeva Murthy (Kennametal India

Machine accuracy is good as per commitment. Very good team work with us.

- Mr.Kamlesh Singh (HMSI)

Very happy after taking trial of machine. Low cost machine & giving high accuracy as compared to standard machines of other countries.

- Mr.Firoz K Mehta (Keki Mechanical works)
"METAL-WORKING. WELDING - 2015"
April 7 - 10, 2015
"Perm Yarmarka" Exhibition Center
614077, Perm Russia

Machine Displayed: Hydraulic Cylindrical grinder GCU 260 x 500
Display at stall: M/s. URAL-TOOL-PUMORI Ltd.
"METALLOOBRABOTKA – 2015"
May 25th – 29th, 2015
Exhibition complex "EXPOCENTER", 14 Krasnopresnenskaya nab.,
123100, Moscow

Machine Displayed: Hydraulic Cylindrical grinder GCU 260 x 500Display at stall: M/s. URAL-TOOL-PUMORI Ltd.
"EMO Milano 2015"
Oct 5th to 10th 2015
EMO MILANO 2015 – EFIM SPA
c/o FIERA MILANO SPA
Strada Statale 33 del Sempione, 28
20017 Rho MI (Italy)

Machine Displayed:Hydraulic Cylindrical grinder ECO 200U
Simple Grind SG P 40 controlled thru PLC
Display at stall: M/s. Micromatic Grinding Technologies Ltd
Newsletter
Our latest issue: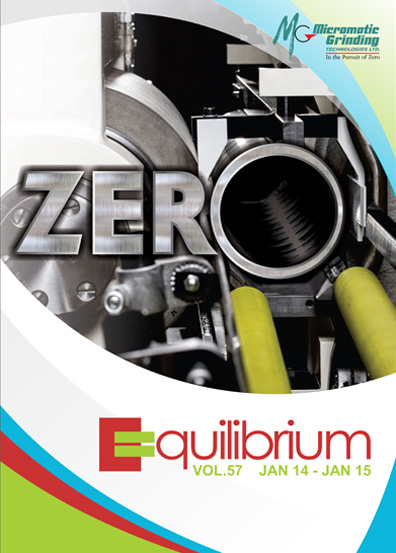 Subscribe to our newsletter to get updates on our new products, features, exhibitions and more!
You can also get access to our past issues here.